My Cup of IT – GovTech4Biden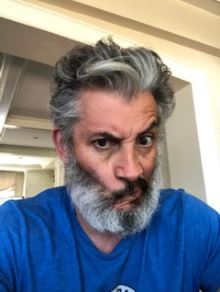 Like many of you, I have read the news every day for the last four years. Every day was like a visit to the proctologist – anger, fear, frustration. And, yes, the A word – anxiety.
So, I decided to put up or shut up – and I founded www.govtech4biden.com in June. I discovered that many of you felt the same way – 150-plus in fact. We embarked on a curious, scary, and fulfilling odyssey. We raised more than $100,000 for the Biden-Harris campaign.
On this journey, we hosted all the leading Democratic Congressman and Senators focused on tech. Fittingly, Congressman Gerry Connolly kicked us off – and leading lights on tech and our economy gave us the momentum to raise over $100,000 for the Biden campaign. Congressman Ro Khanna, Congresswoman Mikie Sherrill, Senator Jackie Rosen, the New Democrat Coalition – and closing out with Senators Maggie Hassan, Sheldon Whitehouse, and Chris Van Hollen.
If you'd like to hear more about GovTech4Biden – our political and tech odyssey – and thoughts on the tech agenda for the future, please join us for a webinar on Tuesday, November 24th from 1:00-2:00 p.m. ET./10:00-11:00 a.m. PT.
I'd like to salute the brave folks that banded together to support the Biden-Harris campaign – and provide a voice for the government technology community in the new administration. That took courage – here's the tribute movie. We look forward to working with the new administration to champion innovation in government and across America.
To those that sent in unkind emails – I'm trying to understand you. Also happy if you'd like to resubscribe to MeriTalk – just shoot me an email.
We look forward to the opportunity to build back better together – and new tech for government is critical to that success.