Federal Agencies Making Strides Toward Sustainability and Climate Action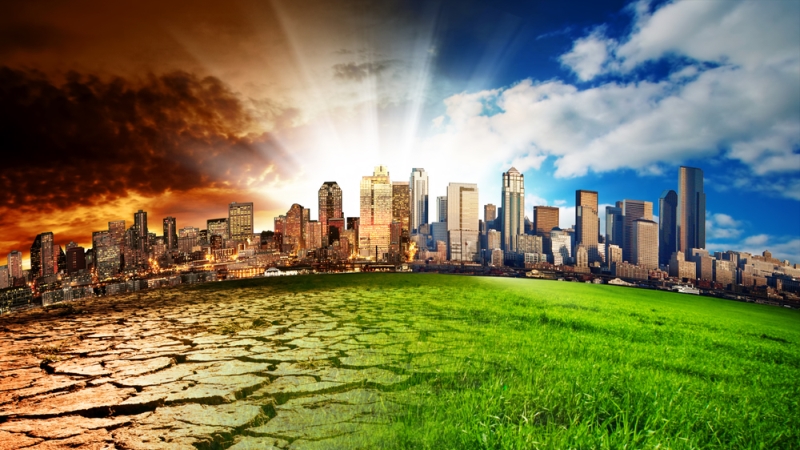 By Gary Hix, Chief Technology Officer for Hitachi Vantara Federal
In a determined effort to prioritize sustainability and combat climate change, Federal agencies have made significant progress since President Biden issued an executive order on Federal sustainability over a year ago. Guided by the government's influential scale and procurement power, this order sets ambitious goals for emissions reduction and a sustainable future.
Federal agencies have been diligently working to align themselves with the order and the accompanying Federal Sustainability Plan, aiming to establish a robust and sustainable foundation within the government. While progress has been steady, Federal leaders are exploring synergies between sustainability initiatives and the modernization of aging legacy IT systems, striving to leverage the inherent energy efficiency advantages of emerging technologies.
Federal agencies are increasingly recognizing the inherent value of sustainability. The Environmental Protection Agency proudly reports significant reductions in energy and water consumption from established baselines, showcasing their commitment to sustainable practices. The Air Force Installation Energy Program has made similar progress, demonstrating a notable decrease in energy use intensity and water intensity on their installations.
A new program, "Assisting Federal Facilities with Energy Conservation Technologies," has been established to provide grants for energy and water efficiency upgrades in Federal buildings. This program, funded through the Infrastructure Investment and Jobs Act, signifies a dedicated investment in sustainable practices.
Innovative deployment approaches, such as sensor-driven edge data centers, offer opportunities for significant energy savings while providing real-time field insights. As agencies embrace new technologies and approaches, incorporating performance requirements aligned with energy efficiency goals is vital.
Additionally, adopting virtual desktop infrastructure presents benefits such as streamlined management, reduced hardware costs, and energy savings, connecting technological advancements with sustainable practices in the era of remote work.
Sustainability can also be integrated into procurement practices. By incorporating energy-efficiency requirements into the procurement process and considering environmentally conscious guidelines for companies and contractors, this approach encourages the development and adoption of innovative solutions. It also incentivizes the market to provide sustainable and technologically advanced offerings, fostering a competitive landscape that drives digital transformation and spurs business growth.
Federal leaders should also focus on cultivating sustainable supply chains for their products, ensuring a holistic approach to sustainability in all stages of their operations. Guiding principles such as environment, social, and governance (ESG) provide valuable guidance in this pursuit, while also meeting mission goals and requirements.
With Federal agencies actively prioritizing sustainability and driving digital modernization to combat climate change, they are aligning with ambitious goals, leveraging emerging technologies, and integrating energy-efficiency requirements into procurement practices to establish a strong and sustainable foundation.
Regardless of the chosen path, Federal leaders must keep their sights fixed on the ultimate goal: combating the climate crisis and fostering a more sustainable government and society. In this endeavor, alongside data modernization efforts, sustainability can become ingrained as a fundamental business practice, delivering mission-driven, economic, and environmental benefits for both present and future generations. By leveraging data-driven insights and innovative technologies, Federal agencies can drive impactful change and build a sustainable future for all.