The Senate Homeland Security and Governmental Affairs Committee today approved by voice vote the Biden administration's nominees to lead the General Services Administration (GSA), the Cybersecurity and Infrastructure Security Agency (CISA), and to take the role of National Cyber Director.
But those nominations will face at least a temporary obstacle in their consideration by the full Senate, as Sen. Rick Scott, R-Fla., pledged to place a hold on the nominations until President Biden visits the U.S. southern border.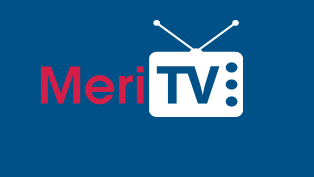 The voice vote to approve the nominations of Robin Carnahan as GSA administrator, Jen Easterly as CISA director, and Chris Inglis as National Cyber Director was unanimous.
Following that vote, however, Sen. Scott pledged to place a hold on the nominations which would prevent their consideration by the full Senate.
"I'm very concerned about the crisis on the southern border, and I'm very disappointed that the President has elected not to go there and address what he's going to do to take steps to stop the crisis," Sen. Scott said.
The senator said he supports the nomination of Easterly to head CISA – which is a component agency of the Department of Homeland Security (DHS) and not primarily involved in border security policy. "It has no reflection on her nomination, but I'm going to hold all nominations including hers until the President visits the border," he said. "I think the President needs to visit the border and tell us how he's going to address the crisis."
Sen. Rob Portman, R-Ohio, the committee's ranking member, expressed strong support today for each of the nominees, and emphasized the crucial roles they will play in improving cybersecurity across the government and the private sector. "There couldn't be a more important issue right now to this committee" following recent ransomware attacks on U.S. critical infrastructure companies, he said.
"All of these positions are really important," said Sen. Portman, who noted that the  widespread support among committee members for the three nominees "is a reason we had a voice vote today."
"Now we just have to make sure they work well together" on cybersecurity issues "so that we are maximizing our ability … to push back on these cyberattacks and go on the offense, which I think is necessary," Sen. Portman said.
"All three of these nominees were supported this morning with the expectation that they will lead the charge to modernize and secure our Federal networks as well as our private sector cyber security defenses," the senator said.
Read More About