Wipro announced that its big data analytics platform will be offered on Microsoft Azure.
Wipro and Microsoft have collaborated on parts of the solution, including engineering, solution enhancements, and market strategy.
"Together, Microsoft and Wipro have built an industry sector-specific apps ecosystem on the Data Discovery Platform," said Pallab Deb, vice president and global head of analytics at Wipro. "Today, the platform is a significant enabler of analytics-led digital transformation delivering Analytics-as-a-Service to organizations. We believe that this is a reflection of the Wipro Data Discovery Platform's maturity and Microsoft's confidence in the prowess of this platform."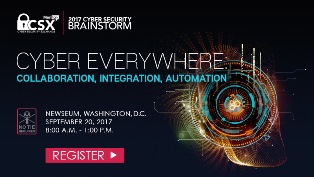 Wipro's Data Discovery Platform enables process simplification and business transformation to bring together new insights and the information that is available. Wipro Data Discovery Platform is available in an outcome-based "pay-per-insight" cloud delivery model. The platform leverages Microsoft's Cortana Intelligence Suite, which includes HDInsight, Stream Analytics, Data Lake Analytics, Machine Learning and Power BI to build analytical applications.
"Wipro's Data Discovery Platform is a leading example of leveraging the data and artificial intelligence (AI) capabilities of Microsoft Azure cloud to build novel domain-specific business applications across industry verticals," said Joseph Sirosh, corporate vice president of the Cloud AI Platform at Microsoft. "By developing pre-built domain-specific apps on the platform, Wipro is able to accelerate time-to-value while ensuring scalability and performance. Wipro is well-positioned to build effective systems of intelligence for clients with the power of Cortana Intelligence, Power BI and Azure."
About half of Federal employees said that they struggle to manage big data and leverage it for decision-making, according to a MeriTalk report. Wipro's platform could bring out new insights from the stockpiles of data that agencies collect to accomplish its mission.
Michael Valivullah, chief technology officer of the National Agricultural Statistics Service at the U.S. Department of Agriculture, manages data from "every field and farm in the country." It's difficult to filter through this data in order to find the important information to solve problems.
"Quite often…we do not know what we do not know," Valivullah said in a MeriTalk webinar.
Read More About