The State Department led a STEAM camp in Malawi in August to enhance high school girls' skills in science, technology, engineering, art, and mathematics.
The State Department began the WiSci or Women in Science STEAM Camp in Rwanda in 2015 following the U.S.-Africa Leaders Summit. This year's program was the third iteration of the WiSci camps.
The State Department hosted the camp along with the United Nations Foundation's Girl Up campaign, Intel, Google, Merck KGaA of Dardmstadt, Germany, the American Society for Microbiology, NASA, and World Learning.
"Anyone who spent just one day at WiSci likely witnessed the substantial impact our partners had on the girls through lessons and mentorship," Thomas Debass, acting special representative for global partnerships at the State Department, said in a blog post. "This year, we were able to bring together a superbly diverse group of organizations to WiSci which exposed the girls to the wide career opportunities available in the STEAM fields."
The girls participated in activities such as turning their cellphones into microscopes in order to identify bacteria in staple crops, observing satellite images in mapping projects, and learning how mapping can play a role in setting up safety guidelines for towns and cities.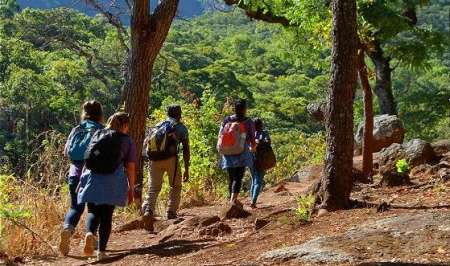 The first lady of the Republic of Malawi, Gertrude Maseko, attended to show her support for the initiative. A Malawi-based company, PressCane, exhibited how it uses scientific techniques to convert sugar cane into ethanol. Employees from Malawi Airlines, Malawi Shipping, and University of Malawi's Chancellor College talked about their career paths. The girls also went to Green Malata Entrepreneurial Village to learn about sustainability, renewable energy, and vocational training for women and orphaned youth in Malawi.
During the final projects, the girls were tasked with working together and using technology to develop proposed solutions for a safer, more secure society including tackling problems like world hunger, and gender-based violence. The projects were evaluated by a panel of five judges, including Debass.
One group created a solution to deliver medicine in remote areas using drones programmed through the Arduino system Intel taught them to use. The girls also used skills taught to them by Google employees, including how to code apps with the MIT App Inventor. That group devised a plan that allowed farmers to access market prices for their crops more quickly and efficiently.
The campers and hosts had the chance to hike to a waterfall on Mount Mulanje. At first, the girls were content to sit and enjoy the scenery.
"One of the partners pioneered her way into the water, which many had been skeptical to do up until that point," Debass said. "As soon as she took the plunge, the campers were quick to follow. This moment was perfectly emblematic of what WiSci is all about. The girls look up to the partners as role models and trailblazers."
Read More About